Welcome to Carlsbad, California
A coastal city at the cutting edge of innovation
Work in Carlsbad
Carlsbad's beautiful beaches and connected community inspire groundbreaking global gamechangers across diverse industries. In our city, "work-life balance" isn't just a catchphrase, it's the cultural norm.
Companies in Carlsbad
Everything from industry disruptors to ambitious startups make up an increasingly connected business landscape. In a community that prides itself on collaboration, there's no doubt you will be able to break into that perfect company or career.
A gateway to the best of SoCal
Just 30 minutes north of San Diego, 45 minutes south of Orange County, and two hours south of Los Angeles, Carlsbad is perfectly situated to explore the best of all Southern California has to offer.
Live in Carlsbad
Find Your Neighborhood
Start-Up Swagger
We don't just talk the talk, we walk the walk when it comes to innovation and discovery. We're a sandbox of tech pioneers and thought leaders committed to intellectual advancement and community improvement. With more patents issued per worker than San Jose and San Francisco, we're pushing the boundaries of what's possible every day.
Buzzworthy
We may not be the biggest city, but news about our companies and lifestyle make waves across the country and across the Pacific. Names like Viasat, Inc., ThermoFisher Scientific, and Canyon Bicycles call Carlsbad home. Did we mention that we're also known as the golf capital of the world? Even our local chefs are in search of that Michelin star. And we're passionate about sharing what an incredible place this is. Just ask our Active Ambassadors.
Life Through Aqua-Colored Glasses
It doesn't get more quintessential SoCal than Carlsbad. Legendary beaches? Check. Perfect weather? Check. Open space, lagoons and nature abound? Check. When you're here, it's definitely a #nofilter kind of day every day. So, give your friends a serious case of FOMO: take a selfie, snap a sunset pic, or catch a wave at lunchtime and show you're living your best life.
Cool, Calm and Connected
We've struck the perfect balance between competition and collaboration in Carlsbad. Our competitive nature encourages our companies to build the best possible solutions to the world's problems. But we also pride ourselves on a collaborative spirit, with a strong network of movers and shakers invested in making connections to improve the community. We know you'll be able to find a perfect network to share your ideas or learn new career skills.
From Vacation to Staycation
A career in Carlsbad is a decision from which you will never look back. Our city and its talent lead locally and globally. Visitors and passers-by are often surprised about everything this place has to offer. Then they move here. A dream job. A perfect setting. An active network of like-minded colleagues. In Carlsbad, you really can have it all.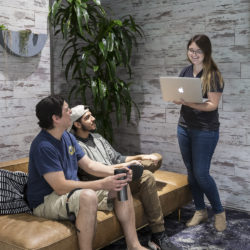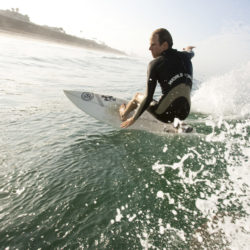 Career Areas
High tech, life sciences, creative design, manufacturing and everything in between. There's a place for you in Carlsbad.
Featured Ambassadors
Featured Ambassadors
Jon Aasted
Featured Ambassadors
Taryne Haskamp
Featured Ambassadors
David Cowhig
Featured Ambassadors
Ryan Eick